FROM THE ASHES OF WHAT WAS THE WARLOCKS, ROSE THE GRATEFUL DEAD. MERLIN WAS THERE IN THE BEGINNINGS. I WAS VERY CLOSE WITH JERRY. WHEN WE WENT ON THE ROAD TOGETHER, THE FIRST THING WE DID WAS TO GO TO THE PARKING LOT. I THINK I CAN SAY FOR HIM & CERTAINLY FOR ME, THAT THE DEAD HEADS WAS WHERE IT WAS ALWAYS AT.  THIS IS THE REASON,
 I HAVE JOINED DEAD HEADS STORIES EXCLUSIVELY FROM ALL THE OTHER DEAD SITES. ALL BECAUSE OF ALL YOU WONDERFUL PEOPLE WHOSOLDBLOOD TO GET TICKETS & OF COARSE ALL WHO SACRIFICED TO EXPERIENCE THE GREAT GATHERINGS. THIS IS TRULY "THE PEOPLES BOOK". I AM HONORED TO BE IN HIS FAMILY. THE STORIES ARE AMAZING! I WILL BE THERE TO WRITE THE FORWARD ,IN THIS MAGNIFICENT Book.
WITH ALL MY LOVE,
MERLIN.
Merlin/Mercury Non-Profit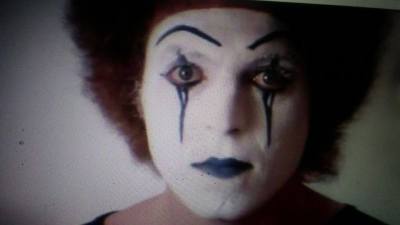 MERLIN,AKA RUBBER DUCK,JOSEPH LENNON McCORD
         We are Collective Non Profit that thinks outside the box. They develop grass root projects that involve utilizing the skills of everyone to accomplish the goal of many. Using Social Media to gather the masses and help the less fortunate. Trying to join all forces together and using the power of the people's good faith, kind heart, wise inputs, professional skills and talents to accomplish the goal.   "I may not have it all together, but together we have it all"  thought process has been the motivating factor for these grass root projects.  Everyone is having a say in what goes on and by doing it diplomatic, respectful, understanding and coming from love. This produces self-worth, self-respect, the feeling of accomplishing something nice for the world collectively while making lifelong friendship.
Flowers Family PhotoBill Graham Memorial concert in San Francisco.  L to R: Mom Margie, Brother Snooky, Moi Annette, Dad Merle.
Dear DeadHeads,
  If I may, speak on behalf of the band and its many workers. Thank you for your unswerving deadication, steadfast spirit, unconditional love, receptive ears and dancing feet. We couldn't share our music far and wide without you.  You are a blessing for which we are eternally grateful. Keep on truckin' the sublime vibes!
" If we told you all that went down, it would burn off both your ears"

        8.5 x 11 Color coffee table book.  Projected release date 1st week in March 2019
 A grassroots project using the internet and Social Media platform from Facebook to write a book about the Fans of the Grateful Dead, Dead and Co from 1965 thru 2018 and still going strong.   Gathering thousands or stories and comments over the last 8 months, 2400 and still growing to write a book that can be passed down from kidz to kidz for history. 
 The group decides everything with the book from start to finish. Chapter selections, titles, layout and everything else. Providing their skills were they fit in to make one hell of a book.
 This project has been amazing. To watch unfold and become something more significant than any one person.
. Everyone's kind-heartedness, excellent insights, and skills have made this unforgettable. 
Countless friends are meeting up after 30+ years. Friendships made in the most wired places. One story a man tells his story about helping a lady with her baby, only to have the Dad come on and thank him in such amazement after all these years.
 To read about these two meeting up for the first time and the many many more stories have shown us we are on the right track.
 To read about these two meeting up for the first time after 30 years and the many many more stories have shown us we are on the right track.
Internet Social Media Connections: 
Dead Head Junction coming soon